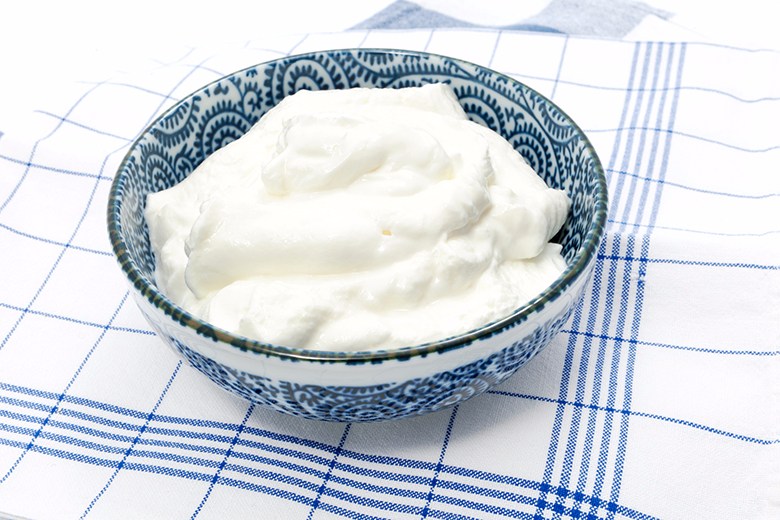 As a 22-year-old, I recently came to the very terrible realization that I was inheriting my mother's adult onset general nut allergy. I was a total peanut butter and almond milk fanatic for years up until this point, so to say the news was upsetting is a huge understatement. However, it didn't take me long — with some trial and error and slip-ups along the way — to discover new fun ways to substitute my previous intake of nut products when looking for a little extra protein.
My recent breakfast fix has been a shake involving lots of Greek yogurt and yummy protein sources! The recipe is below, and it is super quick and easy. I am a total skeptic of breakfast smoothies and shakes being able to keep you full, but this one always does the trick for me.

 It also tastes very nutty from the sunflower butter without actually having any nuts in it — a total win-win!
---
Protein-Packed Breakfast Shake
Ingredients:
1 5.3-ounce container Greek yogurt
2 tablespoons sunflower seed butter
1 cup chocolate soy or coconut milk
1 scoop protein powder, optional
½ banana or other fruit of choice, optional
Directions:
Combine all ingredients listed above in a blender and blend until smooth.