Synopsis of the App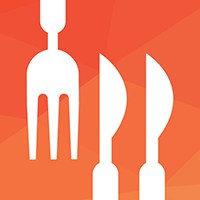 The Meal Prep Pro app focuses on prepping meals for the week based on the desire to maintain, lose or gain weight or gain muscle.
Platform and Price
Free 7-day trial with a subscription starting at $5.99 a month or $47.99 per year. Apple only.
 RDN Score:
3 out of 5
Pros
Easy to navigate.
Starts with a simple interview before logging in. Allows you to customize the meal plan for you alone or with a partner. Set your own calories and macros or allow the app to calculate the ideal calories and macros for you.
Set a goal to either lose weight or stay at the same weight or gain muscle based on your data.
The creator serves as an energetic guide through the interview and set up process.
Adjust calories and macros as needed as you go through the app and begin work.
App includes many healthy, creative recipes like blueberry and pecan breakfast cheesecake, breakfast casserole and BBQ bison naan pizza.
Enter cooking mode to watch the recipe step-by-step and advance with one tap forward.
Recipes are coded to let you know if it's prepped fresh or ahead of time.
Easily swap meals with another meal from the app or your own recipe.
Add all recipe ingredients to a shopping list with just one tap.
Save notes and tap to save recipes to your favorites lists for easy recall.
Easily switch from imperial to metric units with a tap while viewing a recipe.
Includes helpful tips of the day to help with nutrition and meal prep.
Includes a visual tracker to encourage adequate water intake each day.
Select the days of the week you want to prepare and eat specific recipes.
Easily add a partner to the entire day or select meals.
Sync to Apple Health to automatically include what's eaten in your daily food journal.
Free 7-day trial with a subscription starting at $5.99 a month or $47.99 per year.
 Cons
Available for the iPhone only
Individual recipe ingredients are not provided in common household measures like ½ cup. Awkward measures like 0.7 ounces rolled oats or 1.7 ounces banana, for example, make the recipes difficult to use without a scale.
Must subscribe to get the free trial – though you can cancel at any time.
Bottom Line:
With a few recipe kinks to work through, Meal Prep Pro delivers creative food combinations and a good system for meal prep. It may work well for those wanting to stick to a set number of calories or macros and those willing to pull out a kitchen scale.