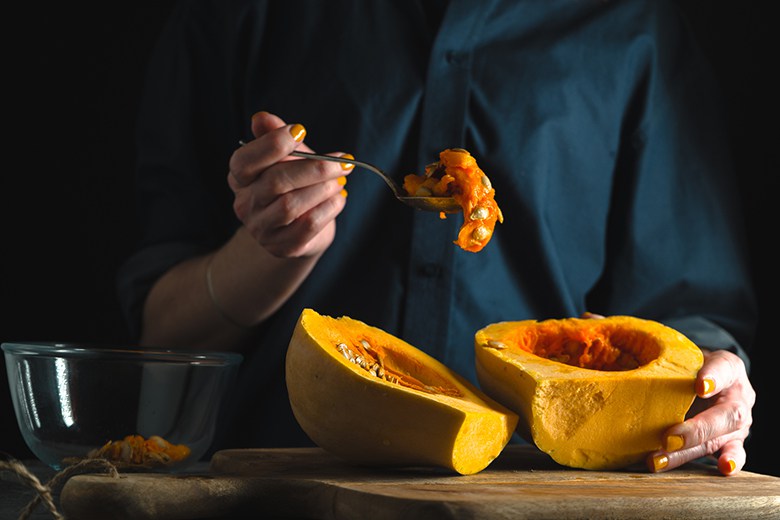 Save squash seeds. Butternut, acorn and other winter squash seeds are tasty when toasted. Eat them on their own or served atop roasted or steamed vegetables such as broccoli and cauliflower. Roasted butternut squash skin is edible, too. Puree it into soups for added fiber and flavor.
Turn pie dough scraps into onebite desserts. Roll out dough and cut into circles. To make apple pie bites, top each with a thin slice or two of apple and a light dusting of sugar and cinnamon, then bake at 400 degrees Fahrenheit for about 18 minutes. For mini sugar cookies, sprinkle dough with colored sugar and bake at 350 degrees Fahrenheit for about 8 minutes.
Make chili. Leftover turkey, sweet potatoes and even mashed potatoes are delicious additions to pots of chili long after the holiday feast. Label leftovers, then freeze them for later use.
Get your knives sharpened. From chopping vegetables to carving meats, knives get a lot of use during the holiday season. Many supermarket deli departments will sharpen knives for free — call ahead to make sure. Remember: The most dangerous knife is a dull knife.
---
Find more tips and tricks for the season: "Holiday Hacks"
To see the Healthy Kitchen Hacks series, click here.