Synopsis of the App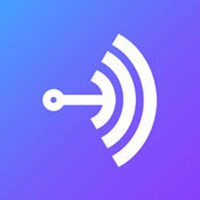 Anchor lets you listen to shows and record and share your voice, music and conversations right from your smartphone. It may be one of the easiest ways to create your own podcast or radio station!
RDN Score
5 out of 5
Platform and Price
Apple and Android. Free. 
Pros
User-friendly design with a fun and upbeat tone.
Includes an audio introduction to effortlessly guide you through set up.
Transform recorded audio into a podcast with just one tap.
Listen to news & politics, technology, TV & movies, gaming, music and lifestyle content.
Sign up with Facebook, Twitter or email.
Build an immediate audience by sharing your station with friends on social media.
Personalize your experience with weather and local news updates.
Save your favorite stations for easy recall.
Turn on notifications to get alerts when your favorite shows are on.
Quickly record audio and invite friends to record with you — in say a podcast interview.
Simply hold the phone up to your ear to start recording.
Invite listeners to submit audio to be played on your station as a "call-in"
Add music using simple search or by connecting Apple Music, Google Play Music or Spotify premium to choose from existing playlists.
Customize your station with free interludes and background tracks.
Share content to your station where it will live for 24 hours or select parts of the station to submit as an episode that will be saved indefinitely.
Easily create a podcast (complete with cover art) from your audio and automatically list to major podcast providers.
Listen via speaker or handset at normal or faster speed and turn applause on or off.
Cons
Quality of content available to consume varies widely.
Audio quality is only as good as your phone's microphone and surroundings will allow.
Can only call United States-based numbers for interviews at present.
Bottom Line
Anchor is a simple solution to create and consume audio content. It's perfect for anyone who wants to do a podcast trial without investing too much time or money. If you haven't used it and want to do a podcast, you'll be wondering where this app has been all your life.