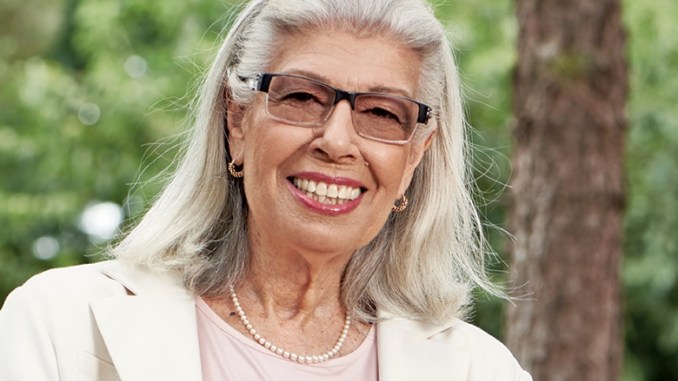 Many descriptors apply to Naomi Trostler, PhD, RD, FAND, from international researcher, educator and mentor to consultant, communicator and volunteer. Now, she may add another: 2016 Marjorie Hulsizer Copher Award recipient.
For more than 30 years, Trostler worked as an educator and scholar at the Hebrew University of Jerusalem, where she was on the team that developed the university's School of Nutritional Sciences. "From the start, the program's vision and mission has been to train both nutritionists and dietitians with
a strong science background," Trostler says. "Today, graduates are professionals in front-line positions in academia, the medical arena, the food industry and public health, as well as entrepreneurs and sought-after consultants." Although she officially retired in 2004, her research and professional activities continue.
Service — to the community and the profession — has been a hallmark of Trostler's career. One example is by delivering food and nutrition counseling at the Jordan River Village from its inception, a camp that brings together Israeli children of all ethnic and religious backgrounds with severe chronic diseases to enjoy fun activities, meet other kids who face similar challenges, and make lifelong friends and circles of support.
She also has been active in the Healthy Nutrition Academy, serving on the nutrition care process and terminology committee and its international workgroup to help introduce the NCPT worldwide and develop the Dietetics Practice Based Research Network. "[The idea] that aggregated data provided by numerous dietitians can be used for outcomes research and practice guidelines development and introduce change to advance to higher-level practice is a game-changer for the profession," Trostler says.
Throughout her career, Trostler has been recognized with many professional honors including the Academy's Medallion Award, the American Overseas Dietetic Association's Distinguished Service Award and the Woman in Science Award from the Spertus Institute for Jewish Learning and Leadership.
What motivates Trostler also describes her own traits, making her an exemplary choice for the Academy's highest honor: "I am inspired by professionals who create impressive outcomes that set the stage to move the profession forward," she says. "I'm impressed by those who promote and support others to become successful, and who share experience and knowledge with the next generation of leaders."
View all 2016 Academy National Honors and Awards recipients at eatrightPRO.