Synopsis of the App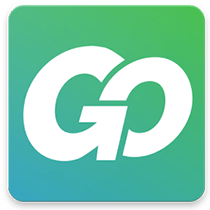 Gixo lets you take live fitness classes from wherever you are with real-time input and a connection to your coach and classmates.
 Platform and Price
Subscription $24.99/month with 30-day free trial. Apple and Android.
RDN Score:
5 out of 5
 Pros
User-friendly design that keeps the user engaged.
Access a variety of classes (set to different music genres) like Total Core, Indoor Cardio, Circuit Training and Booty Work starting as early as 5 a.m. and as late as 11:30 p.m. ET.
A live coach instructs and motivates you through group classes. The coach keeps you on track and accountable with emphatic comments like "you're crushing your goal today" or "you're almost there!"
Monitor whether you are on- or off-goal with a green or red banner visible throughout the session.
Coaches can see and track your speed, distance, elevation change, step count, location and weather conditions where you are.
Option to shut off camera, microphone and coach and classmate calls and messages during class to stay anonymous or enjoy a workout without their input.
Sync with Apple Health to automatically save workout data.
Great music makes you feel like you are in the actual class.
Message the instructor with questions or challenge classmates with preset messages like "let's race" or "you got this" during class.
Control the audio balance with a slider to better hear the coach or pump up the music.
Includes a water break, warm up and cool down demonstrated by real people.
New classes and sequences added periodically so you'll feel like you're getting a new workout.
View course level, intensity and equipment requirements and the breakdown between cardio, mobility and strength in minutes before signing up.
Sign up for classes a week or more ahead and get reminders and see who's attending.
First month is free after signing up for the cancel anytime subscription. Unlimited classes thereafter are $24.99 per month.
 Cons
Can't sign up without sharing a valid mobile phone number.
Though full name, email address and phone number and location are not visible to other users, it is available to the coaches.
It's a battery hog. Expect to use at least 18 percent battery power for a 30-minute class.
Bottom Line:
Newcomer Gixo mimics in-person classes like few others have. Privacy issues aside, Gixo is ideal for those who enjoy group classes but want them in a fun, convenient and affordable platform.