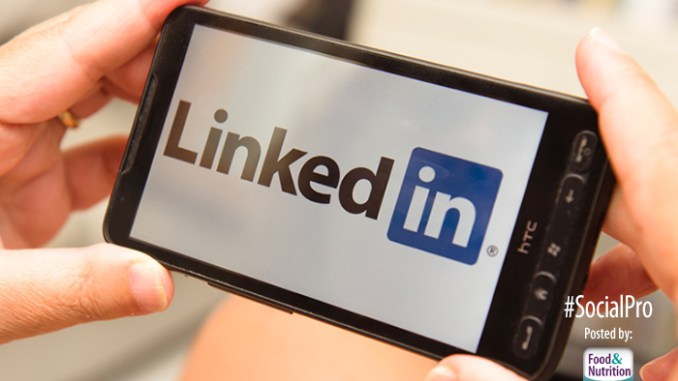 What Is LinkedIn?
LinkedIn is a 21st-century White Pages that lists not only members' names, but also their jobs, education and skills. Essentially, your LinkedIn profile is a virtual resume that you can share with colleagues and contacts. Using it, you can:
Find new job opportunities
Discover new clients and customers
Market your products and services
Establish yourself as a thought leader
Solicit information, opinions and advice
Recruit employees and vendors
Conduct background checks on companies and individuals
Research potential employers, employees, partners and competitors
Get free publicity from bloggers and journalists
Using LinkedIn
The more time you spend on LinkedIn, the more valuable it will be. Getting started, however, takes only four steps and a few minutes:
1. Create your LinkedIn profile.
Using LinkedIn is free and starts with creating a profile. To do so, visit LinkedIn.com and click "Join Today." Upon opening an account, you'll be guided through a series of steps to create your LinkedIn profile. Because it will improve your visibility and maximize your opportunities, the goal is to have a profile that is 100 percent complete. By LinkedIn's standards, that means your profile should include:
A photo: LinkedIn is all business, so choose a professional photo.
Past jobs: List your current position and past jobs you've held — 100 percent complete profiles have at least two — along with descriptions of your roles. Doing so allows you to highlight your past experience and connect to former colleagues.
Your skills: LinkedIn will suggest skills you might have based on your job and experience; complete profiles include five or more skills.
A summary: Write a summary about yourself — a cover letter, of sorts — describing who you are and what you have to offer. Think of it as the LinkedIn equivalent of an elevator pitch.
Your industry and location: Filling out your industry and postal code will put your profile in relevant search results for recruiters, journalists and others seeking someone of your expertise and experience.
Your education: Listing your degrees and alma maters will help you build your network.
Recommendations: Complete LinkedIn profiles include at least three recommendations. Once you build your network, you can solicit recommendations from former employers, peers and clients.
2. Develop your network.
LinkedIn profiles aren't public. To see them, you must be connected to users, either directly or indirectly through a mutual contact. To create these key connections, you can import contacts from your email account, search for people you know or view a list of potential colleagues and classmates that LinkedIn generates using your profile. When you find someone you want to link to, click "Connect" to send a request.
3. Leverage your links.
Successful LinkedIn users actively use the networks they create by:
Posting and answering questions using LinkedIn Answers, which allows you to query your connections — or the entire LinkedIn community — for advice about professional conundrums;
Joining LinkedIn Groups to make new connections and contribute to professional discussions;
Exchanging recommendations with colleagues, clients and contacts;
Using the "Who's Viewed Your Profile?" feature to meet new people;
Searching for partners, employees, vendors and service providers based on connections' recommendations;
Using the "Jobs" function to search for or advertise open positions;
Performing a "People Search" or sending an "InMail" (LinkedIn's internal message system) to get introductions to people you want to know; and
Using the "Advanced Search" feature to locate individuals with a certain job title, skill set, background or location.
Spending a few minutes to create a profile, build a network and contribute to the community will keep the door to new opportunities always ajar.