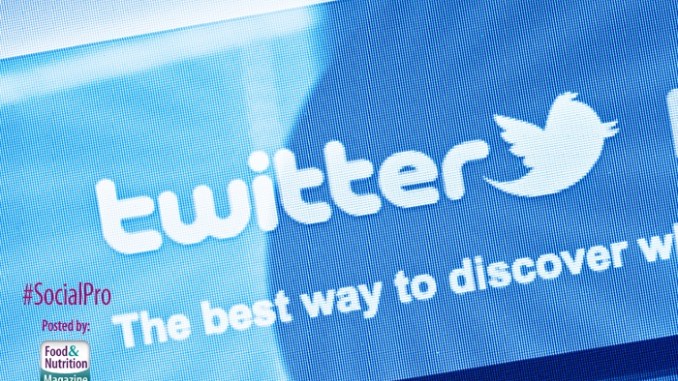 Looking for an online space where you can make connections, conduct conversations and stay up-to-date on breaking news and current events? Try Twitter. Twitter is a social media platform where users share ideas, thoughts and conduct conversations in 140-character messages called "tweets." While many people use Twitter to stay in touch with family and friends, it can also be a powerful professional networking tool. Here are some basic tips to get started.
Create an Account
Go online to www.twitter.com and sign up for free. Start by filling in your name, email address and select a password before hitting the "Sign up for Twitter" button. You'll be prompted to accept or change the automatically generated username , and then accept terms and conditions. A confirmation email will be sent to your inbox and then you're ready to get started.
Twitter will guide you through a short, optional process to find people to follow and you'll be prompted to upload a profile photo and a short description of yourself and why you're online. (Note that unless you choose to make your account private in the settings menu, your profile and tweets are public and anyone can follow you.) If using Twitter for professional networking, be sure your profile picture and description are professional and use industry keywords (e.g. "registered dietitian nutritionist" and "health professional") in your profile. This will help potential followers find you.
Build a Following
The next step is to find people you want to connect with and follow them. Twitter will automatically make some suggestions, but you also can search for people or brands you know (follow us at @). The tweets of people or organizations you follow will show up in your news feed in real time. You also should ask others to follow you. Send your Twitter username (or, "handle") to friends, family and colleagues.
Learn the Lingo
Twitter users employ a slew of abbreviations to communicate effectively and maximize the 140-character-per-tweet limit. Here are some basic Twitter terms to know:
RT: A re-tweet is used when someone directly copies and re-publishes another person's post for his or her own followers. It's like quoting someone.
MT: A modified tweet is like a re-tweet, but MT means something was changed and the tweet is different than the original.
DM: A direct message is a private inbox conversation that no one else can see but you and another user.
@: Type the @ symbol directly in front of a Twitter user's handle to engage them in conversation. The user is notified when someone mentions him or her by using the @ symbol.
#: A hashtag is a clickable hyperlink that begins with the pound sign (#) and then some letters or word(s) that group together Tweets about that topic (e.g. #RDN will show all tweets using that hashtag pertaining to registered dietitians nutritionists). Use hashtags to grow your following by creating or joining meaningful conversations you find via relevant hashtags. You can search for pre-existing ones, or you can create your own. Just be sure you don't include any special characters in the hashtag, as this will break the hyperlink.
Know When to Choose a Direct Message Versus a Public Reply
If a discussion with another Twitter user is sensitive or contains private details, do not reply publicly. Instead, use the direct message option to continue the conversation privately.
Re-Tweet Deserving Content
If you come across engaging content, pass it along to your followers. Ideally, your Twitter feed should be a mixture of your own original content and relevant content that others post.