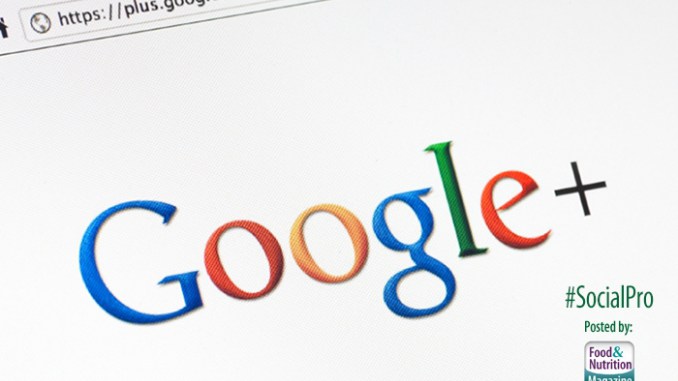 I'm "old" enough on Google+ to know what to do, but I can still remember being new to Google+ and my concerns about doing it right. Familiarizing yourself with these do's and don'ts on Google+ will add confidence to your interactions or engagements on this social networking platform.
The Do's: What You Should Do on Google+
1. When you like a post or a comment someone made, +1 it.
Hitting the +1 on someone's comment is a good way of saying, "I Agree," "Got It," or "Good Job." It's OK to +1 your own stuff, too.
2. After you have +1'ed something, add a comment to further engagement.
This is how the conversation with others gets started. You may find a friend, and then you can add them to your circles.
3. Share other people's posts.
When you share someone's post you are telling them that they posted good stuff and we all like to know that others like our work.
Think of how what you are about to share impacted you and make a short comment to personalize it while you share it (be aware that your comment will be removed if someone else shares your "share" of the content). I like to +1 the post I'm about to share and I make a comment thanking the original poster.
When I see someone's post that was shared by another person, I like to thank them when I "re-share" it. Only the original post is moved along and the person that helped me find it is removed from the thread. I usually say in my added info up top: h/t: +person's name (h/t = hat tip), or //via +person's name.
4. When someone shares your stuff, thank them.
When you find that your post has been shared by someone (you'll get an alert), it's a good idea to thank them for sharing it. +1 their share of it and make a comment on the re-share (i.e. "thanks for sharing").
If someone shares your posts frequently, you might want to add them to a "shares my stuff" circle. You might consider asking these circle members (privately) if they mind getting a notification alert when you have something important to share in the future.
5. Post to "public" (when you can).
Circles are a way to group people. Sending posts to people that are in your circle is fine when the conversation is limited to just them, but if you send your posts to the "public," more people will see the content and you may gain new friends and followers.
If you post to the "public," the people in your circles will still see the posts. When you post "public" others can join in the conversation, and it's easier for others to re-share.
6. +Mention people by name in your posts.
This alerts people when they are mentioned. People generally like to know that they are mentioned. It is done by simply typing a "+" just before you type their name.
7. Bold and italicize with care.
You bold text by adding the * character just before and after the words. You make text italic by doing the same with the _ character. Bolding and italicizing are most effective when used judiciously.
8. Edit your post when needed — quickly.
You are given the possibility of making edits to your posts (or comments) after you have posted them: Use this feature to clean up typos! If someone shares your post right away, they may be sharing the un-edited version, so try to clean up quickly.
9. Add hashtags to your posts.
Adding a hashtag will help people find more of your stuff if you use hashtags consistently. Someone can simply click a hashtag and get similar posts listed. Make a hashtag by typing the "#" symbol followed immediately by a word or words (no spaces allowed). Learn more about #hashtags here at http://goo.gl/DAiID.
10. When you refer to another Google+ post, use a URL shortener.
Google+ postings have long URLs, so try utilizing a URL shortener like goo.gl to make your link references less obtrusive.
11. When you enter a hangout or hangouts on air, mute your mic and open the chat window.
The mute function is found in the upper right of your hangout window and the chat function is found in the upper left. Muting is polite if your environment is noisy. The chat window is a great place to enter the conversation without interrupting.
12. When you send out a post, use a picture.
If your post contains a picture or video, you'll be more likely to get other people's attention.
The Don'ts: What to Avoid on Google+
1. Don't SPAM people.
You'll get blocked (or removed) by them and others won't like you either.
2. Don't alert or notify people about all your postings.
When you send a notification for each of your posts, people will get tired of your activity. Save the notifications for your most important posts. You notify or alert people when you + their name (mentions) or when you hover over the "non-public" circle name you are sending to and then check the box that says "notify about this post."
3. When joining a hangout or HOA, don't just yell "hello!"
Hangouts are conversations; it is not very polite to barge into someone's conversation when it's already underway. Choose your timing carefully.