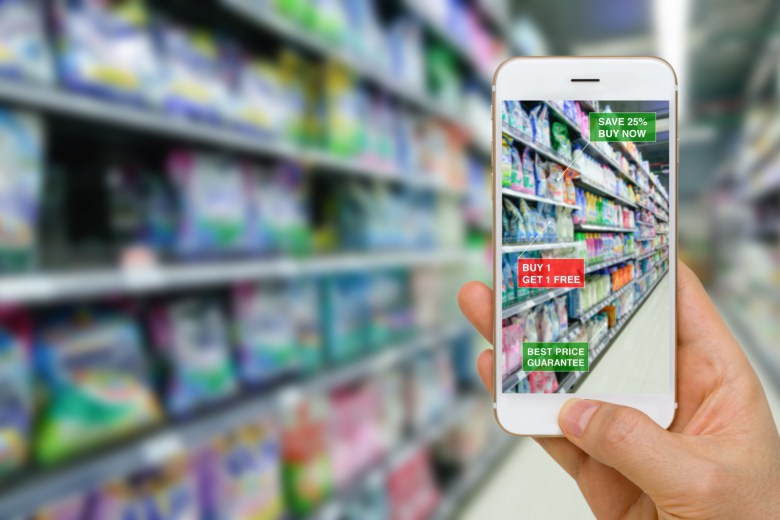 Who would imagine a store where you select your groceries and leave without going to the cashier? That future is now. Technology companies and supermarket chains are working together to reinvent the trip to the grocery store. 
For years people have been going to brick and mortar supermarkets for all their grocery shopping, but now that is changing.
Online, Personalized Purchases
According to the Nielsen Global Report, "The Future of Grocery," 25 percent of online respondents reported they order grocery products online, and 55 percent are willing to do so in the future. Growth of online grocery shopping is driven in part by the maturation of digital natives—millennials and Generation Z. They like the convenience of buying groceries using their mobile devices. Online retailers can fulfill unique customer needs, such as the desire for a wide variety of foods as well as specialty products.
Additionally, in the last couple of years, the market has been flooded with app-based grocery delivery companies, which enlist employees to procure foods and other products from a variety of vendors and deliver it to your door. So, will clicks replace bricks? Not so fast. For many food buyers, including myself, there are powerful sensory experiences we don't want to lose, like smelling freshly baked bread, checking the ripeness of fruit or checking for freshness of perishable products. At least for now, that is impossible to replicate online.
Smart Carts & Shopping Apps
To compete with online purchases, some retailers are working on tablet-laden smart carts with kinetic and body recognition sensors, which can provide aisle maps, calculate the best route through the store, tick items off your shopping list, give you recipe recommendations and even save you from pushing a heavy cart. There are also grocery shopping apps that are designed to create grocery shopping lists, share lists with others, use coupons, find deals, store recipes and organize your meals.
Cashier-less Stores
An innovative concept that's being piloted in a Seattle grocery store lets customers walk in, grab food from the shelves and simply walk out again, without ever having to wait in a checkout line. No cash or credit cards, you just need your phone and the company account. Big retailers are following the trend with store apps where customers scan items with a phone as they shop, pay via the app and show the receipt from their phone on their way out.
Recreating the Supermarket Experience
Companies are focusing on how to create an experience that gives shoppers a reason to come to the store, considering that potential customers are increasingly buying groceries online. Some supermarkets offer wellness and health services, while others have brew pubs and restaurants inside to attract millennials.
As food and nutrition experts we are uniquely positioned to work with these companies to help customers make better food-buying decisions, positively impact public health and make grocery shopping enjoyable.
Product We Recommend For The Month
SugarWish Your Virtual Meeting Fuel