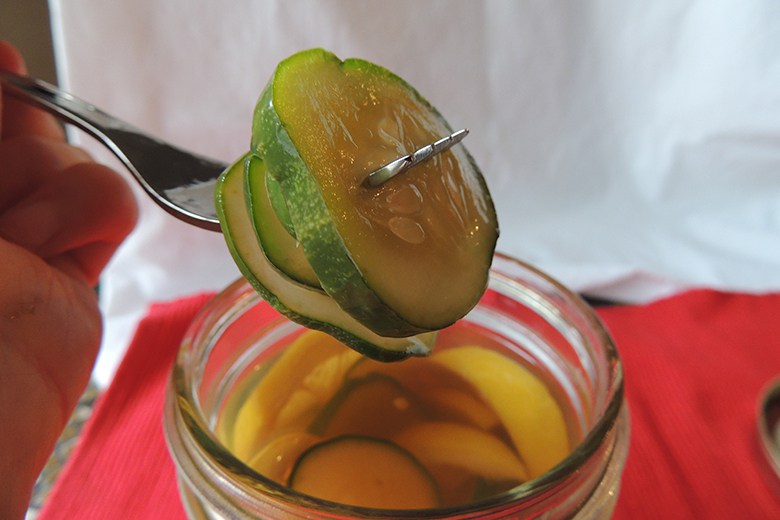 I don't know where my mind comes up with these things. It just … happens. But here's a unique recipe with the taste of Southern sweet tea flavor in every briny bite.

 They're sweet. They're tangy. They're tea-y. No canning required!
And if you eat the entire jar in one sitting, I recommend doing so while sitting in a rocking chair on a big ol' porch for the rest of the night. 
---
Sweet Tea Pickles
Serves 12
Ingredients
3 medium pickling cucumbers, sliced into thin disks
Lemon slices (optional)
1 cup water, divided
2 black tea bags
½ cup apple cider vinegar
⅓ cup sugar
Instructions
Add cucumbers and lemons (if using) to 16-ounce glass jar or container with lid.
Bring ½ cup water to a boil in a small saucepan. Pour boiling water over tea bags in a heat-safe bowl and steep for 5 minutes.
Combine remaining water, vinegar and sugar in medium saucepan and bring to a boil. Remove from heat.
Discard tea bags and add tea to vinegar mixture.
Pour over cucumbers and cool to room temperature on counter.
Cover and refrigerate at least 2 days and up to 2 months.