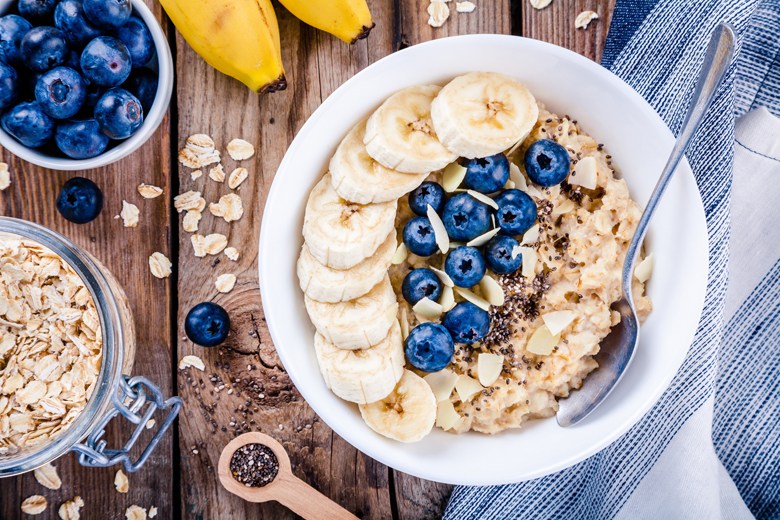 We are constantly told by the media that breakfast is the most important meal of the day. However, might it just be the most marketed meal of the day?
The fat, sugar and calorie content of many of the pastries available at your local diner and coffee shop are on par with dessert. When did dessert foods for breakfast become normal and reasonable?
It is important to read the label and look at the sugar content of breakfast foods. For example, plain yogurt is generally optimal since there is no added sugar. However, breakfast cereals can be a bit tricky. Those with minimal ingredients, such as puffed rice, wheat and bran cereals, typically have little to no added sugar. The organic brands for yogurt or the organic aisle for cereal may have lower sugar contents and are a great place to look for nutritious options.
Here are some helpful tips when thinking about breakfast: 

Whole foods and cooking your own meal are best when time allows. Our modern lifestyle dictates seeking convenience, so make sure you read the label before you throw that quick bite into your grocery basket.
Consider whole-grain hot cereals. Steel cut oats, rolled oats and other whole grains such as millet and quinoa are great options. In many cases, hot cereals can be made in advance, so you only need to heat them up and add in some dried fruit and nuts.
Nut butter is a great option. Grab-and-go packages of nut butter are readily available. Nut butter is tasty with fruit, vegetables or whole-grain baked goods. If you're going for simplicity with ingredients, be sure to skip the low-fat and fat-free options.
Ricotta cheese makes a yummy protein-packed spread on whole-grain baked goods and fruits. Drizzle it with some honey for a touch of sweetness.
Try making your own smoothie so you can control the sugar content. Start with a protein base, such as plain yogurt, kefir, nut milk or protein powder. Add frozen or fresh fruit and some vegetables, such as spinach, kale and cucumber. Follow up with chia seeds, nuts, flax or cacao for added flavor.
Eggs are a fantastic source of protein for your morning meal. Hard-boiled eggs stay fresh for a week and are perfect for a grab-and-go breakfast. You can make a frittata or omelet with fresh eggs and whatever vegetables you have on hand. Or how about a fried or poached egg over sautéed zucchini?